US News, Politics, World News, Commentary/Opinion and Video Post.
US News:
CEO of Wall Street's legendary investment bank, David Solomon, was accused of bragging about receiving oral sex in the internal complaint, according to Bloomberg.
The former company partner reached the settlement two years ago, and the finance firm has allegedly been fighting to keep the details of the settlement secret.
She claimed that senior executives at Goldman Sachs made vulgar and dismissing comments about women and the bank fostered a sexist culture, with at least three executives hearing Solomon's alleged remark at the time.
Solomon's alleged boast occurred shortly after he took over the firm in 2018, with the claims making up part of the complaint.
None of the executives who heard about the alleged boast were aware that it had been cited in the complaint.
However, his alleged comment was not the main focus of the complaint, which claimed that women were paid less than men for doing the same jobs.
It also claims that the company tolerated crude and vulgar remarks from senior officials, with Goldman agreeing to pay the female executive 'well over' $12million.
---
In Prince William County, one of Virginia's most important electoral counties, at least two precincts had more ballots reported on the machine scanners' tallies of ballots than were tabulated by election officers, according to a report by Electoral Process Education Corporation (EPEC), a nonprofit that performs election data analysis.
A board of directors member of EPEC told Just the News on Monday that precincts P-612 and P-104 were the ones affected by the discrepant vote totals. P-612 is in Virginia's 7th Congressional District, and P-104 is in the 10th.
Democratic Rep. Abigail Spanberger won the 7th CD against GOP nominee Yesli Vega, and Democratic Rep. Jennifer Wexton won reelection in the 10th CD against Republican candidate Hung Cao.
---
The butchered remains of three people washed ashore in Acapulco, Mexico, over the weekend — shocking beachgoers at the once-thriving holiday hotspot.
Gruesome photos show a body lying face-up on sun-soaked Condesa beach as tourists gawk and families wade in the water nearby.
The corpses all showed signs of torture, the Sun reported.
Authorities removed the bodies, believed to be victims of brutal cartel violence, but never shut down the beach, reports said.
The first two bodies were found by tourists on Condesa beach on Saturday and the third washed up on nearby Icacos beach, according to El Pais, a Spanish-language publication.
---
Household debt in the US is rising at the fastest pace since 2008, as inflation pushes Americans borrow more with credit cards to make ends meet.
Total household borrowing reached $16.51 trillion in the third quarter, a $351 billion increase from the prior quarter and 8.3 percent jump from a year ago, the fastest annual increase in 14 years.
The Federal Reserve Bank of New York said in its Tuesday report on debt that overall borrowing is $2.36 trillion higher than the level seen at the end of 2019, before the coronavirus pandemic struck and scrambled the economy.
'Credit card, mortgage, and auto loan balances continued to increase in the third quarter of 2022 reflecting a combination of robust consumer demand and higher prices,' said Donghoon Lee, a New York Fed research advisor.
---
Most Americans, 86 percent, said rising food costs will impact their Thanksgiving meal. This coincides with the reality of turkey — a staple of a traditional Thanksgiving meal — soaring in price, just in time for the holiday.
Turkey and non-chicken poultry are up 16.9 percent, as are other Thanksgiving staples, including pie (up 18.6 percent), rolls and biscuits (up 13.6 percent), butter (up 26.7 percent), and gravy (up 14.6 percent), as Breitbart News reported. 
When asked how, specifically, the rising cost of food will impact Thanksgiving, most, 57 percent, said it will prompt them to look for sales at grocery stores, while 31 percent said they will use coupons more than usual.
About 24 percent said they will buy cheaper ingredients, and 21 percent said they will shop at less expensive grocery stores altogether. One in five — 20 percent — said they "may cut back on food," 15 percent said they will ask guests to bring more food, and 15 percent said they will have "fewer" guests. 
---
Ad
Shop Weekly Deals At BGASC
---
---
Ads
---
BGASC New Arrivals
---
Soaring Inflation Drives UP GOLD Demand as Investors Scramble for a Safe Haven!
---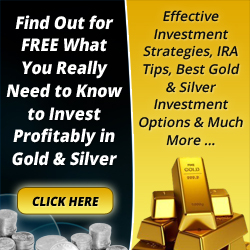 ---
The first Digital Transparency Report for Xbox revealed that it took "proactive" action against 4.78 million accounts for violating its community guidelines between January 1 and June 30 this year.
The report is part Microsoft's commitment to "online safety."
The proactive enforcement increased 10x compared to the last reporting period.
"We know that Xbox is a special place for all of you," Xbox wrote in a press release. "We believe everyone should have the opportunity to experience the joy of gaming, free from fear and intimidation, and within the boundaries you set."
---
Google has been instructed as part of the settlement to be transparent about location tracking, as well as create a web page that informs users about the data the company collects, according to a report by BBC News.
While this is reportedly the "largest privacy-related multi-state settlement in U.S. history," the settlement is chump change for Google, which is currently worth a staggering $1.28 trillion.
In 2020, Arizona's attorney general filed a lawsuit against Google accusing the firm of illegally collecting smartphone users' location data.
"It's nearly impossible to stop Google from tracking your movements without your knowledge or consent," Attorney General Mark Brnovich said at the time.
---
The in-vehicle cameras have been in the trial phase since 2020 in the US and since 2022 in the UK.
It has four cameras that record video of the driver and the sides and front of the vehicle. It alerts drivers when they are not driving safely, for example, if they get too close to the vehicle in front, when overspeeding, and when they fail to use the indicators.
The program will be expanded and the company plans to "experiment with computer vision, machine learning and… augmented reality." With augmented reality, the system could show alerts on the vehicle's windscreen.
"This intrusive, constant monitoring of employees creates an oppressive, distrustful, and disempowering work environment that completely undermines workers' rights," said Big Brother Watch director Silkie Carlo to Australian Associated Press.
---
What happened: Sam Bankman-Fried, the digital guru who earlier this year pledged to spend as much as $1 billion in support of Democratic candidates, is under federal investigation after the cryptocurrency exchange he founded declared bankruptcy amid accusations of fraud and financial mismanagement.
Why it matters: Bankman-Fried is the latest in a long line of Democratic megadonors to be accused of egregious criminal acts.
The Democratic Party Hall of Dishonor:
Assuming he is ultimately charged and convicted of orchestrating a financial scam, Bankman-Fried will live in infamy alongside the following Democratic megadonors of degenerate disrepute—the giants upon whose shoulders he once stood.
---
It seems more and more that the only person who wasn't on the take was Donald Trump, which may be why they worked so hard to get rid of him.
Documents show McConnell's Senate Leadership Fund received $2,500,000 from someone at FTX, the crypto company that fell in disgrace last week.
McConnell is among the top recipients that we've found so far.
If you're going to run a con, you have to keep people from following the money. Sadly, if FTX hadn't collapsed it's very likely this con would have continued unabated for years, even decades. That's the state of geopolitics today.
---
Ad

---
The media are SILENT on this part of this financial scandal. That makes me very curious…
---
Ad

---
Arnu has several documentary film and television credits, including for the UFO documentary "The Road To Rachel," an episode of the History Channel's "Ancient Aliens" television show and an episode of "Conspiracy Theory with Jesse Ventura."
In addition to his film credits, Arnu's DreamLand Resort website regularly publishes information and observations about the activities going on around Area 51 and other parts of Nevada.
This alleged federal law enforcement raid on Arnu's homes came within days of Attorney General Merrick Garland implementing new guidance prohibiting the U.S. Department of Justice from using subpoenas, search warrants and other court orders to seize communications and notes related to a journalist's work, in most cases.
The new DOJ policy codifies guidance Garland put in place in July of 2021 to prohibit the DOJ targeting journalists work communications and notes. Meer months after implementing that guidance, FBI agents raided the home of Project Veritas founder James O'Keefe. Project Veritas is a news organization that's famous for using hidden-camera sting operations.
---
Politics:
U.S. President Joe Biden is asking Congress to provide more than $37 billion in emergency aid to Ukraine, a massive infusion of cash that could help support the nation as Russian forces suffer battlefield losses in their nearly 9-month-old invasion.
The administration formally requested the funds on November 15. The request also seeks $9.25 billion in COVID-19 funding to prepare for a possible winter surge and help combat the virus nationwide.
Government funding expires in mid-December, and the aid requested would be part of the package to fund the government through the end of September 2023. To read the original story from AP, click here.
---
FBI Director Christopher Wray was just left SCRAMBLING when a GOP Rep. asked what involvement the FBI had with Jan. 6.
---
The 'Outnumbered' panel sounds off on links between FTX founder Sam Bankman-Fried and the Democratic Party after the key donor's crypto empire collapsed.
---
DeSantis was asked about Trump's announcements and what one questioner described as the former president's "less than flattering" remarks about him. The governor, however, simply explained that "incoming fire" is just the nature of the job. 
"One of the things I've learned like and learned in this job is when you're doing, when you're leading, when you're getting things done, you take incoming fire, that's just the nature of it," he began, before turning to the corporate media's issues with his leadership.

"I roll out of bed in the morning, I've got corporate media outlets that have a spasm — just the fact that I'm getting up in the morning and it's constantly attacking. And this is just what's happened. I don't think any governor got attacked, more particularly, by corporate media than me over my four year term," DeSantis said, explaining that one learns that it is all "just noise."
---
Republican leader Kevin McCarthy cleared the first major step Tuesday toward becoming House speaker, winning majority support from colleagues on a secret ballot.
He now faces a weeks-long slog to quell objections from his right flank before a final vote.
---
AP called the race for Schweikert when 99 percent of the ballots were counted, leaving the Republican congressman a narrow lead of roughly 3,000 votes over his Democrat challenger Jevin Hodge, a local activist.
The Democrat Congressional Campaign Committee hoped Hodge would have flipped Schweikert's seat, as the race was added to their "Red to Blue" program in June.
Although he currently represents Arizona's first congressional district, Schweikert ran in Arizona's sixth congressional district due to redistricting. Schweikert won despite his Democrat opponent out-fundraising him.
Schweikert will go on to serve a seventh term in Congress.
The Associated Press also called the race for Republican Juan Ciscomani, who will represent the people of Arizona's sixth congressional district.
---
World News:
Video posted on Twitter shows people charging down the streets and pleading with workers in hazmat suits in the populous southern Chinese city of Guangzhou.
---
The missiles struck Polish territory along its western border with Ukraine, the official with knowledge of the situation told the Associated Press. The strike happened near the village of Przewodów, some 45 miles north of the Ukrainian city of Lviv.
Piotr Mueller, a spokesman for the Polish government, did not immediately confirm the information, but said on Twitter that leaders in Warsaw were in a meeting over a "crisis situation."
Polish radio station ZET reported that two stray missiles had hit the region, killing two people. The reports did not attribute the strikes to Russia or provide any further details.
The Pentagon said it could not immediately confirm the report of Russian missiles striking Poland.
Poland is a NATO member state. Should the Polish government decide to invoke Article Five of the alliance agreement — which calls for collective defense of member states — the strike could draw the additional 29 members of the Cold War-era alliance, including the US, further into the conflict.
---
While air defenses shot down four missiles over the capital city another two hit residential buildings in the city center, resulting in an indeterminate number of casualties according to the Deputy Head of the President's Office of Ukraine Kyrylo Tymoshenko.
Fox News Digital could not immediately confirm what type of missiles were used, though a reporter for the Wall Street Journal said cruise missiles struck the residential buildings.
Another 10 regions across Ukraine were also under fire Tuesday, which left several cities without power as Russian forces targeted energy infrastructure.
The president's office said the "situation is critical" and the majority of the hits were "recorded in the center and north of the country."
---
Passengers arriving at the harbor will have their identities verified by the facial recognition system. The data collected could help identify people in case of a crime.
Local outlets claim that the national police will use the same technology in the summit's security systems.
The facial recognition technology has been integrated with the networks of the Criminal Investigation Department (Bareskrim) and the Directorate General of Population and Civil Registration (Dukcapil).
Thousands of police, who will be wearing body cameras, have been deployed for the event. Additional surveillance will be provided by the over 1,700 CCTV cameras in Nusa Dua, the area in Bali where the summit is happening.
---
---
1) Three Israelis were murdered and three others sustained injuries in a combined stabbing and vehicular attack near the city of Ariel, this morning.
2) The Israeli Foreign Ministry summoned Ukraine's Ambassador to Israel over Ukraine's support of a UN Resolution calling for an ICC investigation into Israel's so-called "occupation of Palestinian territories".
3) The European Union sanctions the Ayatollah regime in Iran over its brutal crackdown of Iranian protests.
---
Commentary/Opinion:
---