US News, Politics, World News, Commentary/Opinion and Video Post.
US News:
Two US military veterans facing death by firing squad have been freed from Russia, three months after they were captured in Ukraine while fighting alongside Zelensky's troops.
Alexander Drueke, 40, and Andy Huynh, 27, were both freed thanks to a prisoner exchange brokered by Saudi Arabia, a family representative told Reuters on Wednesday.
The pair, both from Alabama, were captured in June while fighting in eastern Ukraine where they went to support Ukrainian troops resisting Russia's invasion.
They are currently in the custody of the US Embassy in Saudi Arabia, with their families celebrating their freedom.
'We are thrilled to announce that Alex and Andy are free,' the families said. 'They are safely in the custody of the US embassy in Saudi Arabia and after medical checks and debriefing they will return to the States.'
The former FBI special agent who allegedly suppressed negative information about Hunter Biden was also accused of flirting with a witness and concealing her sexual relationship with one of his agents when he was the lead investigator in a high-profile political corruption case that ended a congressman's career.
Today, Timothy Thibault, 55, is at the center of an escalating scandal after whistleblowers accused him of improper conduct during the investigation into Hunter Biden's laptop after it was dropped off at a computer repair store in Delaware.
Now, DailyMail.com can exclusively reveal that this is not the first time Thibault's professional conduct has been called into serious question.
In 2009, he was accused of an 'utter failure' to maintain appropriate boundaries in an investigation and his behavior was considered so egregious that defense attorneys in a landmark corruption case used it as grounds to push for a new trial.
Vanderbilt opened its trans clinic in 2018. During a lecture the same year, Dr. Shayne Taylor explained how she convinced Nashville to get into the gender transition game. She emphasized that it's a "big money maker," especially because the surgeries require a lot of "follow ups"
Vanderbilt was apparently concerned that not all of its staff would be on board. Dr. Ellen Clayton warned that "conscientious objections" are "problematic." Anyone who decides not to be involved in transition surgeries due to "religious beliefs" will face "consequences"
In case the objectors hadn't gotten the memo, Vanderbilt unveiled a program called "Trans Buddies." The "buddies" are trans activists from the community who attend appointments with trans patients, monitoring the doctors to guard against "unsafe" behavior such as misgendering
An 18-year-old was recently run over and killed by a man who admitted it was political — and seemed to be just fine with it.
Meanwhile, an art event in Portland offered race-based admission pricing.
And the Biden administration is calling for dramatically increasing biotechnology funding "to help us achieve our societal goals."
These stories, along with two others, all link together to reveal something sinister.
A toddler was found dead inside a car that was stolen after the child's father was shot and killed in Houston on Tuesday, police said.
A person of interest in the case has been detained and is currently being questioned, police said Wednesday.
Investigators believe the victim was meeting with another man at the location when possibly an argument ensued. The other man took out a gun and shot the victim multiple times before stealing his black SUV and fleeing the scene, Satterwhite said.
That evening, at approximately 6:36 p.m. local time, a woman called 911 to report her husband and 2-year-old son missing. The information she provided was specific enough that police soon realized the shooting victim was her husband, according to Satterwhite.
A former vice president of the EcoHealth Alliance claims it "developed" SARS-CoV-2 and "described in detail" how it would do so in its successful research proposal to the National Institutes of Health (NIH) and its component National Institute of Allergy and Infectious Diseases (NIAID).
Andrew Huff, whose U.S. government service includes Army specialist in Iraq, Department of Homeland Security research fellow and Sandia National Laboratories analyst, filed a 10-page sworn declaration as part of a larger packet compiled by attorney Thomas Renz, who has filed legal challenges against COVID mandates.
The introduction to Renz's report pays tribute to Sen. Ron Johnson (R-Wisc.), Sen. Rand Paul (R-Ky.), Rep. Jim Jordan (R-Ohio) and former President Trump as officials who "were right" that "SARS-COV2 was indeed created in a lab … with funding from Anthony Fauci's NIH/NIAID."
In light of this victory for parents and their children, Attorney General Jeff Landry has filed a motion to dismiss the Crews v. Edwards case, wherein he sought to have the vaccine mandate enjoined and issued the following statement:
"Today is the culmination of hard work by so many concerned parents throughout Louisiana. This is the direct result of moms, dads, grandparents, and guardians fighting for what is right. I thank Representative Raymond Crews, Health Freedom Louisiana, the Bayou Mama Bears, Town Hall Baton Rouge, Children's Health Defense, and all those from across Louisiana that stood with us for parental choice.

Child medical decisions should be made by their guardians, not the government. I hope this health freedom victory reminds everyone what can happen when we all work together. When citizens are engaged and get involved, their government will listen." -Attorney General, Jeff Landry, Sept 21, 2022.
New York City is dropping its COVID-19 vaccine mandate for private-sector employees on Nov. 1, but its mandate for public workers will remain in place, angering some emergency responders.
The policy change means the city will also immediately stop enforcing its vaccine mandates for student athletes, Mayor Eric Adams announced Tuesday, according to Spectrum News NY 1.
The Democrat mayor said the mandate for public-sector workers will remain in effect, much to the disdain of some city employees.
Uniformed Firefighters Association President Andrew Ansbro, who is head of a union representing about 20,000 active and retired firefighters, said he is "outraged" by the mayor's decision.
This week, Evelyn Fabiola Ramirez, 28, went before U.S. District Judge Diana Saldana in Laredo, where she pleaded guilty to a charge of conspiracy to import methamphetamine. According to the U.S. Attorney's Office, Ramirez is facing a sentence of up to 10 years behind bars and a $10 million fine. Her sentencing date has not yet been set.
The case began on April 3, when Ramirez drove an SUV to the Lincoln Juarez Port of Entry in Laredo, court documents revealed. The woman had her two children inside the vehicle at the time.
When the woman pulled up to a primary inspection booth, an officer with U.S. Customs and Border Protection spoke with her and, after catching some inconsistencies in her story, had her sent to a secondary inspection. CBP officers noticed a collection of tampered-with Aloe Vera bottles.
Norberto Garcia-Gonzales, a 36-year-old illegal alien, was arrested this week for allegedly causing a hit-and-run crash that killed Hein-Nutz on September 18 while she was on her way to work.
According to Weld County investigators, Hein-Nutz was riding her motorcycle on her way to work when a drunk Garcia-Gonzales stuck her motorcycle — killing her in the process.
Hein-Nutz was just one week away from her 25th birthday and had joined the Weld County Sheriff's Office as a detentions deputy at the county jail in 2018.
Investigators allege that Garcia-Gonzales tried to flee the crash by running into a nearby cornfield as empty beer bottles were found in his vehicle.
Hein-Nutz's death at the alleged hands of an illegal alien comes as two illegal alien brothers have been charged in Wake County, North Carolina, with murdering Sheriff's Deputy Ned Byrd last month.
On Monday, the U.S. Preventative Services Task Force (USPSTF) published their draft recommendations for new mental health screenings for a large majority of the U.S. adult population.
The USPSTF is a panel of medical professionals selected by the U.S. Agency for Healthcare Research and Quality. While not mandatory, the advice this panel publishes has an influence over how doctors practice medicine throughout the U.S., according to the Washington Post.
Mental health is also a concern for the military and veteran communities.
An April report by the Defense Suicide Prevention Office (DSPO) recorded 176 suicides among the active component of the U.S. Army 2021. According to the Army Times, 2021 was the highest suicide rate for the service in the post-9/11 era.
A study published earlier this week by the a nonprofit group America's Warrior Partnership (AWP) found that as many as 24 veterans committed suicide every day between 2014 and 2018. The organization found that the Department of Veterans Affairs (VA) likely undercounted suicide rates among veterans.
Texas Governor Greg Abbott bused more than 11,000 migrants to the sanctuary cities of New York, Chicago, and Washington, D.C. since the project began in April.
During that same period, Border Patrol agents apprehended more than 440,000 migrants in the five Texas-based border sectors.
Since that time, Governor Abbott's team utilized 255 buses to transport more than 11,375 migrants from Texas to the sanctuary cities, according to information provided by the Office of the Texas Governor.
Federal officials and the mayors of the three sanctuary cities immediately condemned Abbott's busing plan as racist, horrific, and unpatriotic.
Democrats in Martha's Vineyard panicked after just 50 illegal immigrants were sent to their town. And Democrats in Washington DC are insisting that only border towns are equipped to handle the amount of migrants DC is now seeing.
But Glenn speaks to a caller from El Paso, Texas, who tells a different story:
Border towns are much more overrun, and their crisis, fueled by the policies of big-city Democrats, has been going on for over a year.
Rallygoers commented on the response from Martha's Vineyard after Florida governor Ron DeSantis sent 50 illegal immigrants to the island.
One attendee mocked the hypocritical response by those on the island by collecting coins in a jar labeled "Martha's Vineyard Victim Relief Fund."
The rally attendee mocked the residents of the island, telling Breitbart News "I feel really really bad for the people of Martha's Vineyard and I figured I should collect some money and that way we can put more yard signs up to virtue signal. So far I have four cents."
The major averages swung back and forth across the unchanged line before finishing the day just off their lows of the session.
The Dow slumped 522.45 points or 1.7 percent to 30,183.78, the Nasdaq plunged 204.86 points or 1.8 percent to 11,220.19 and the S&P 500 tumbled 66.00 points or 1.7 percent to 3,789.93.
With the sharply lower close, the Dow fell to a three-month closing low, while the Nasdaq and the S&P 500 dropped to their lowest closing levels in well over two months.
The late-day volatility came after the Fed raised interest rates by another three-quarters of a percentage point and signaled further aggressive rate hikes for the remainder of the year.
Citing its dual goals of maximum employment and inflation at a rate of 2 percent over the longer run, the Fed decided to raise its target range for the federal funds rate by 75 basis points to 3 to 3.25 percent.
FOX Business' Larry Kudlow discusses potential Federal Reserve rate hikes and previews the 'History of Socialism' summit on Fox Nation.
Advertisements
Soaring Inflation Drives UP GOLD Demand as Investors Scramble for a Safe Haven!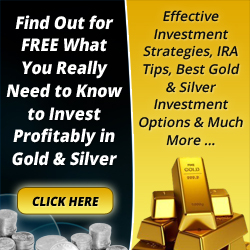 ---
In a recent survey from CreditCards.com commissioned by YouGov, 60 percent of Americans have been carrying monthly credit card debt for at least 12 months –– a ten percent increase from 2021.
Furthermore, 40 percent of those who carry balances say they have been doing so for at least two years, 28 percent for at least three years, and 19 percent for at least five years.
The survey also shows that 59 percent of American credit cardholders earning less than $50,000 carry a monthly credit card balance.
Credit card debt among all Americans is approximately $887 billion, according to the Federal Reserve Bank of New York report.
Pierce and King Counties in Washington are closing their jails due to a lack of staff. The defund movement played a big role. Jason Rantz breaks down the crisis on FOX and Friends. (September 21, 2022)
New York Attorney General Letitia James unveiled the details of the lawsuit on Wednesday.
"Another Witch Hunt by a racist Attorney General, Letitia James, who failed in her run for Governor, getting almost zero support from the public, and now is doing poorly against Law & Order A.G. candidate, highly respected Michael Henry," former President Trump posted on Truth Social. Trump was referencing a Trafalgar/Insider Advantage poll from last week that put James at 1.2% behind Republican challenger Michael Henry.
"I never thought this case would be brought — until I saw her really bad poll numbers. She is a fraud who campaigned on a 'get Trump' platform, despite the fact that the city is one of the crime and murder disasters of the world under her watch!" Trump said.
His sons who are also named in the civil case, Donald Trump Jr. and Eric Trump, also responded online:
Politics:
Former Attorney General William Barr on Wednesday criticized New York Attorney General Letitia James for her "overreach" in pursuing fraud charges against former President Donald Trump's children.
"It's hard for me not to conclude that this is a political hit job," Barr said, according to The Hill. "I'm not even sure that she has a good case against Trump himself but what ultimately persuades me that this is a political hit job is that she grossly overreaches when she tries to drag the children into this."
Barr suggested that the inclusion of the former president's children betrayed the political nature of the charges, saying "this is his personal financial statement, prepared by the CFO. Accounting firms were involved in it… the children aren't going to know the details of that, nor are they expected in the real world to do their own due diligence and have it reviewed independently."
Speaking from the U.S. House floor on Tuesday, Rep. Jackie Speier (D-CA) suggested moving 128 U.S. military bases out of GOP pro-life states while addressing new legislation that would require the Department of Defense to pay for travel expenses to get an abortion.
"There's a part of me that says we have 128 bases and installations in these red states, in these states that ban abortion. Maybe we should just move these bases," Speier said. "Now, that's highly unlikely because we've invested so much, but it just begs the question about what are we really all about if we're going to treat these servicewomen so poorly."
Speier made the remarks while promoting new legislation called the Access to Reproductive Care for Servicemembers Act, which would force the Department of Defense to "pay any travel expenses associated with an abortion and ensure servicemembers are able to take leave for their care."
Speier also argued that abortion bans make the U.S. military's recruitment and retention struggles "worse."
Rep. Nancy Mace, R-S.C., responds after House Democrats strike down Hunter Biden probe and House Republicans unveil a 'Commitment to America' plan.
World News:
Sky News host Rowan Dean says Florida Governor Ron DeSantis is "not afraid to actually speak up" for what he believes.
Mr Dean said Mr DeSantis stood up against the "ghastly teaching" of critical race theory in schools in the United States.
"We heard all sorts of nonsense during the Queen's funeral and so on, genocide, all sorts of accusations against colonial Britain and early Australians," he said.
"Why aren't Australian conservative politicians standing up like that and saying you cannot teach fraudulent history?"
Monkeypox vaccines will become available for certain high-risk groups in Hong Kong from early October, the government announced on Wednesday, after the city confirmed its first monkeypox infection earlier this month.
The voluntary vaccination programme will be open to individuals who engage in "high risk sexual practices," such as having multiple sexual partners, sex workers and those had a sexually transmitted infection in the past year; healthcare workers who look after monkeypox patients; laboratory staff working with viruses that can be transmitted between animal species and humans; and animal care personnel who may be exposed to animals infected with monkeypox.
The programme will commence on October 5, with booking opening two days before, the Department of Health said in a press statement on Wednesday. Reservations can be made by email or by phone.
Six Social Hygiene Service Clinics across Hong Kong will offer vaccinations for clients with high risk sexual practices. Jabs will also be available at the Integrated Treatment Centre in Kowloon Bay and the Hospital Authority's special medical clinics at Queen Elizabeth and Princess Margaret hospitals.
Officers from the Kowloon West regional crime squad said on Tuesday that the clinic charged HK$4,000 to HK$5,000 for an exemption certificate.
The Force seized documents, computers and around HK$760,000 in cash from the clinic, which the police believed was gained from the alleged crime. Police later found around HK$1.1 million in cash at the doctor's home, which was suspected to be relevant to the case.
Superintendent Alan Chung of the Kowloon West regional crime unit said police "attached great importance" to cases involving professionals who allegedly abused their power and engaged in unlawful activities.
"[T]heir selfish acts, for their own gains, have endangered the public health of Hong Kong's society and the overall anti-epidemic work," he said.
1) Deadly terror plagues the city of Holon – claiming the life of one Israeli woman.
2) Israeli Defense Minister Benny Gantz vows to incapacitate anyone who rises to kill Israelis.
3) Jordan's King Abdullah II raises alarm over the status of Christianity in Jerusalem.
On Wednesday's 'National Report', Aleksandar Vucic, the President of Serbia discussed the Trump Administration's effort to normalize relations with Kosovo.
The 'Fox & Friends' co-hosts discussed the threat ahead of Biden's address before the United Nations General Assembly.
LONDON, Sept 21 (Reuters) – Security forces detained more than 1,300 people in Russia on Wednesday at protests denouncing mobilisation, a rights group said, hours after President Vladimir Putin ordered Russia's first military draft since World War Two.
The independent OVD-Info protest monitoring group said that according to information it had collated from 38 Russian cities, more than 1,311 people had been held by late evening.
It said those figures included at least 502 in Moscow and 524 in St Petersburg, Russia's second most populous city.
One-way flights out of Russia were rocketing in price and selling out fast on Wednesday after Putin ordered the immediate call-up of 300,000 reservists.
Liberal Party Defence and National Security policy branch Chair Lincoln Parker says China is afraid of the AUKUS agreement.
"What China is doing is they're undertaking a two-pronged attack," he told Sky News host Chris Smith.
"They are attacking the AUKUS deal, Australia, and the United States and the United Kingdom via both political warfare and information warfare."
Brexit movement leader Nigel Farage says former UK prime minister Boris Johnson was the "high priest of net zero" during his time – even as the former leader lashed out at energy policy.
"What nuclear power gives you is baseload but for us to build a major new nuclear facility in Suffolk on the east coast of England – which is what Boris was doing on that day – it'll be at least 12 years before that's in production," he told Sky News host Chris Kenny.
"By that time, we may well have economically have gone back to pre the Industrial Revolution because we won't have any hot water, we won't have any computers."
The death toll from the protests stood at seven on Wednesday morning, with Iranian officials claiming police officers were among those killed and injured.
"On Tuesday evening some people clashed with police officers and as a result one of the police assistants was killed. In this incident four other police officers were injured in Shiraz," Iran's official IRNA news agency reported.
Kurdish groups challenged the official narrative on Wednesday, claiming more protesters have been killed than the authorities will admit. These groups also accused Iran of cutting off Internet service to the Kurdistan region, in a bid to suppress the growing protest movement.
A transgender activist was forced to issue an apology for shouting abuse at a father and his baby after calling them "fascists". The activist is seen screaming at the father for raising a child that "doesn't accept trans people".
Commentary/Opinion: